Expected Learning Outcomes of the Course when graduation (ELOs)
Develop expertise in evaluating research methodologies for innovation design and a foundation in applied psychology.
Possess the ability to design and enhance programs and projects that present guidelines for the development of individuals, organizations, and society, based on ethically-applied psychological knowledge.
Capable of serving as a leader in managing applied psychology initiatives and services in a variety of contexts while adhering to professional ethics.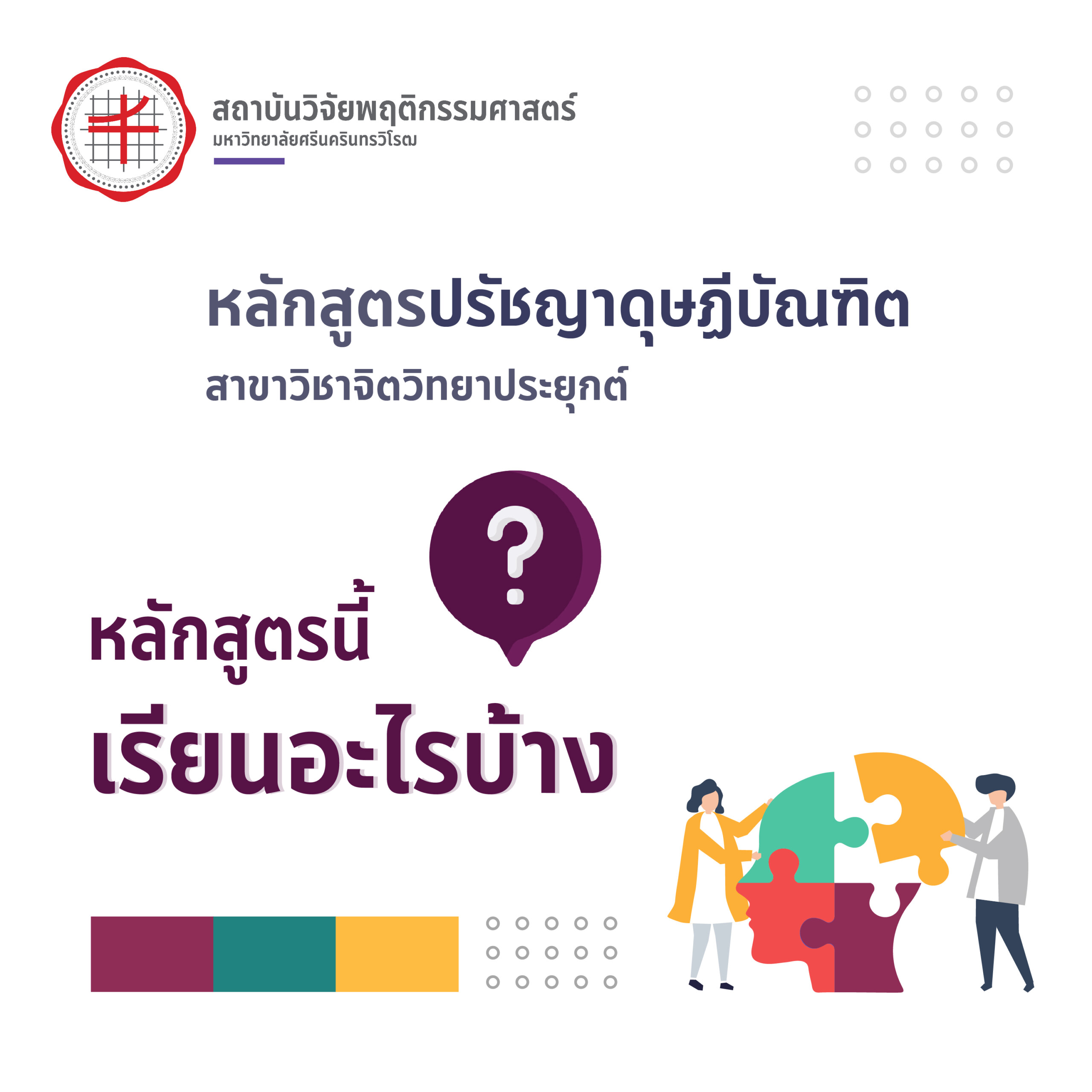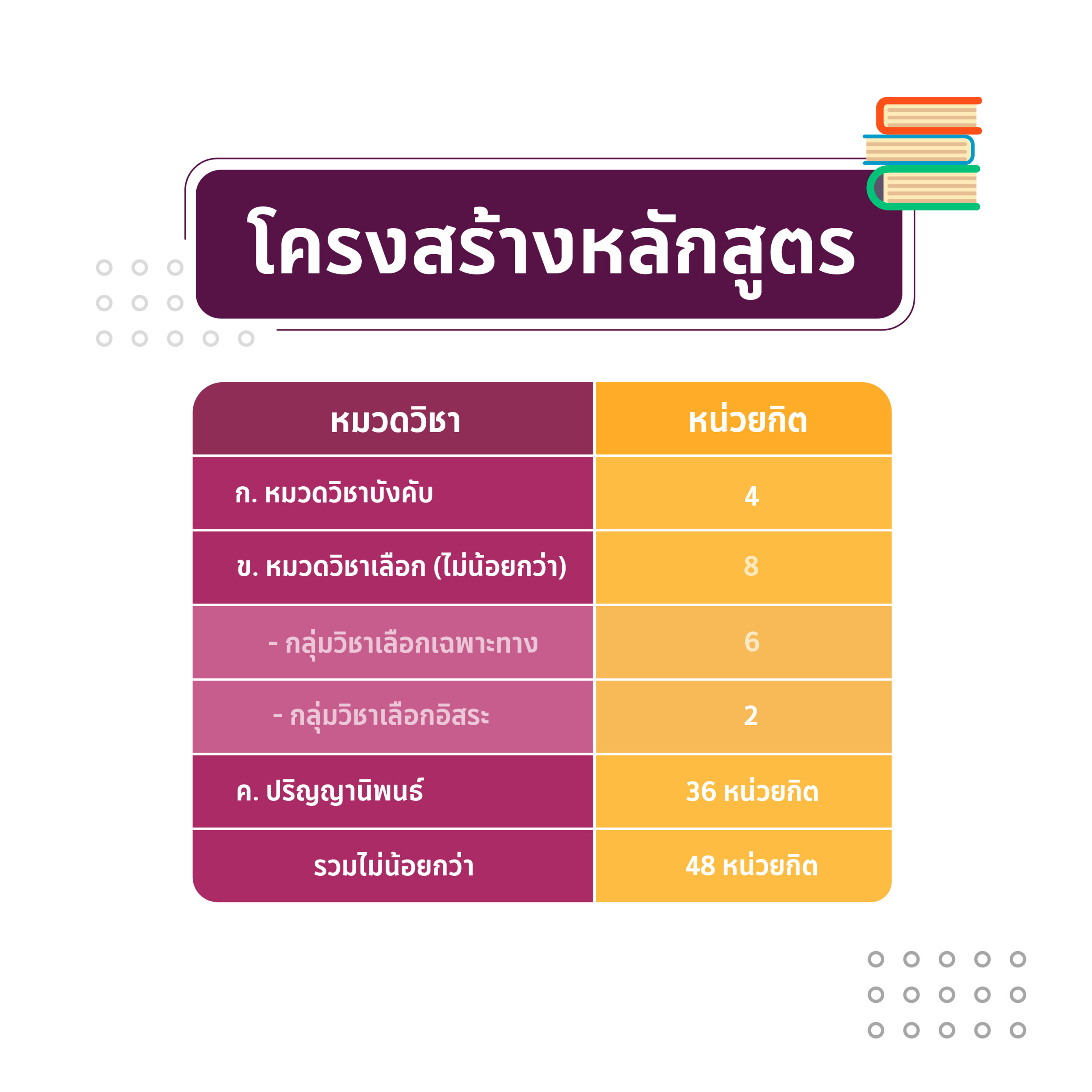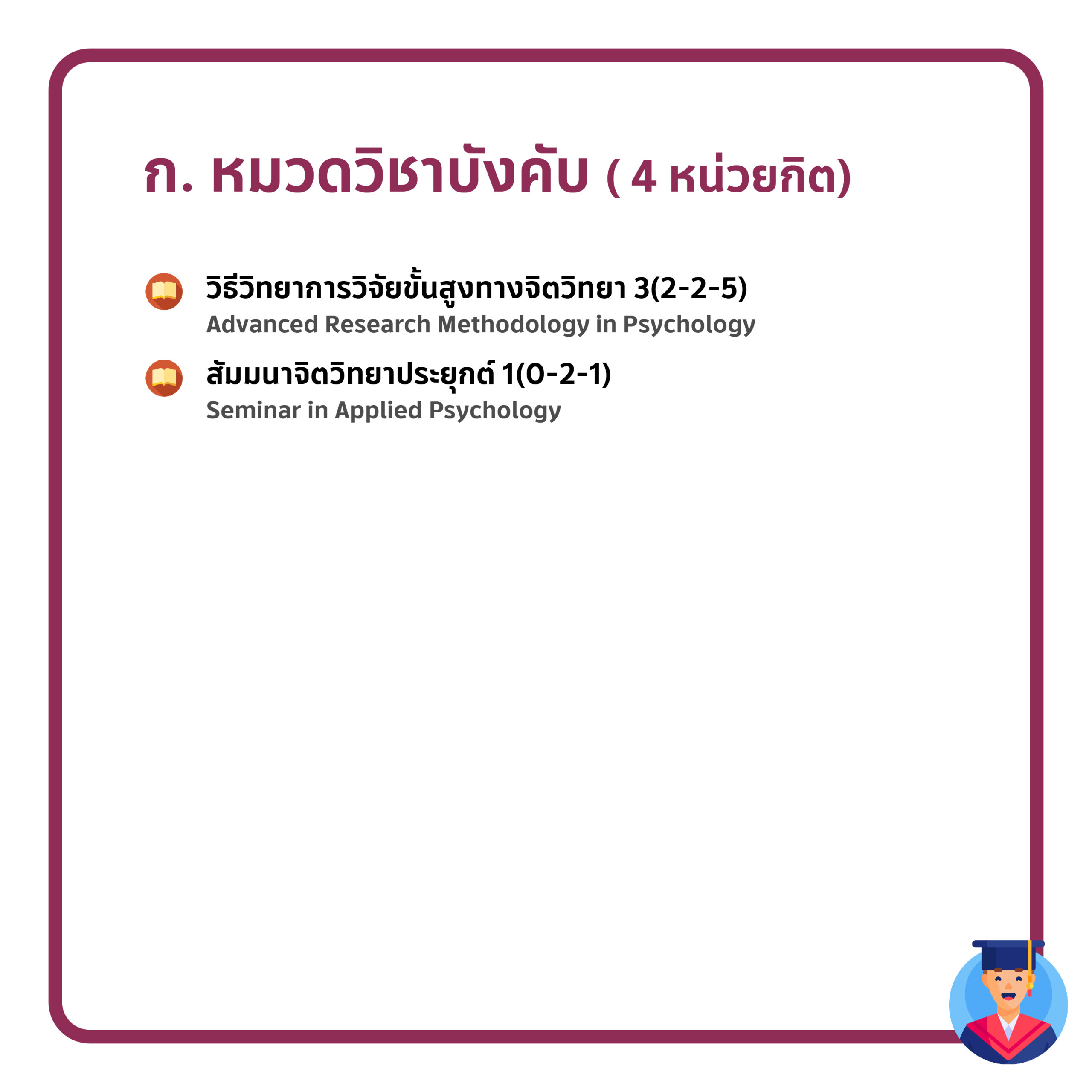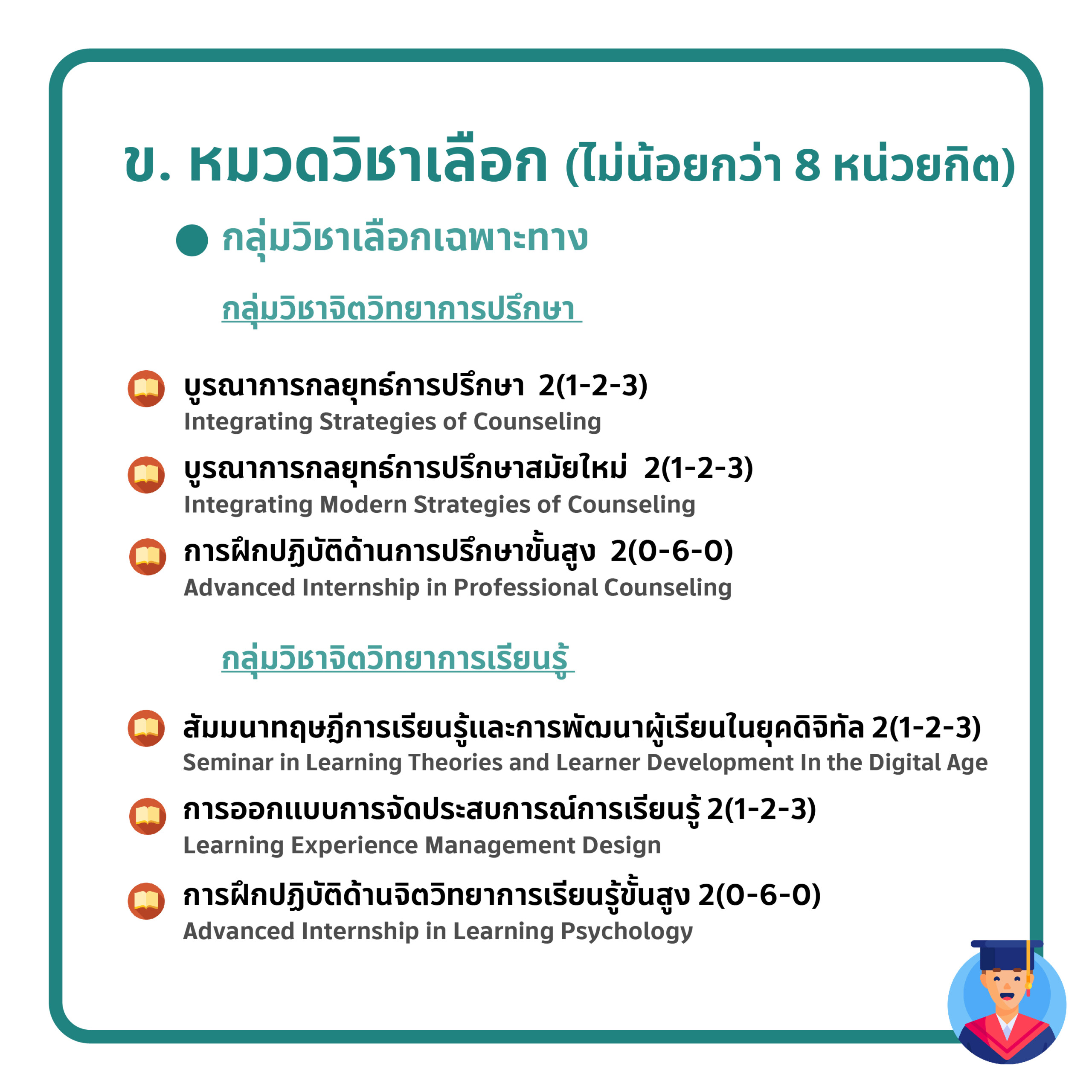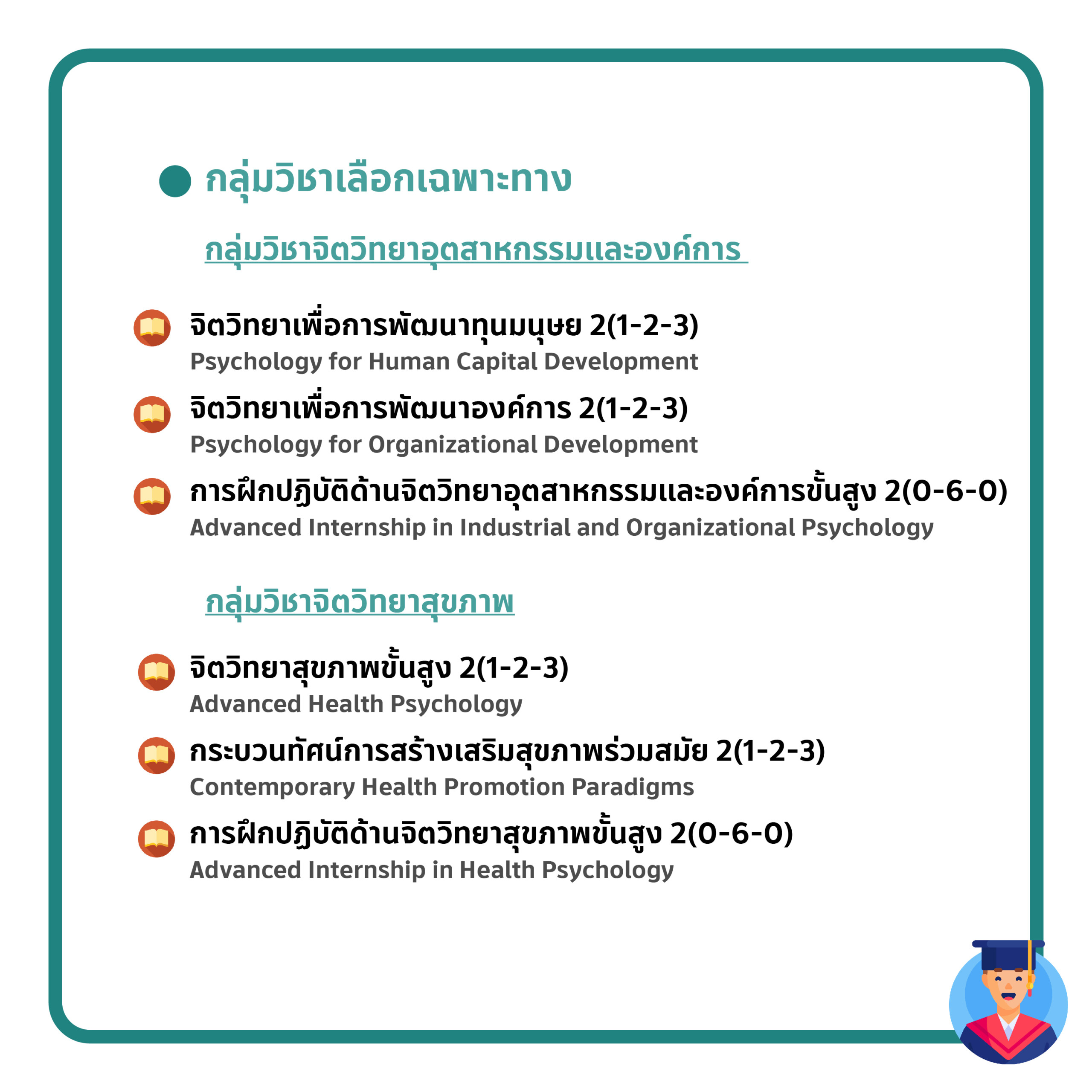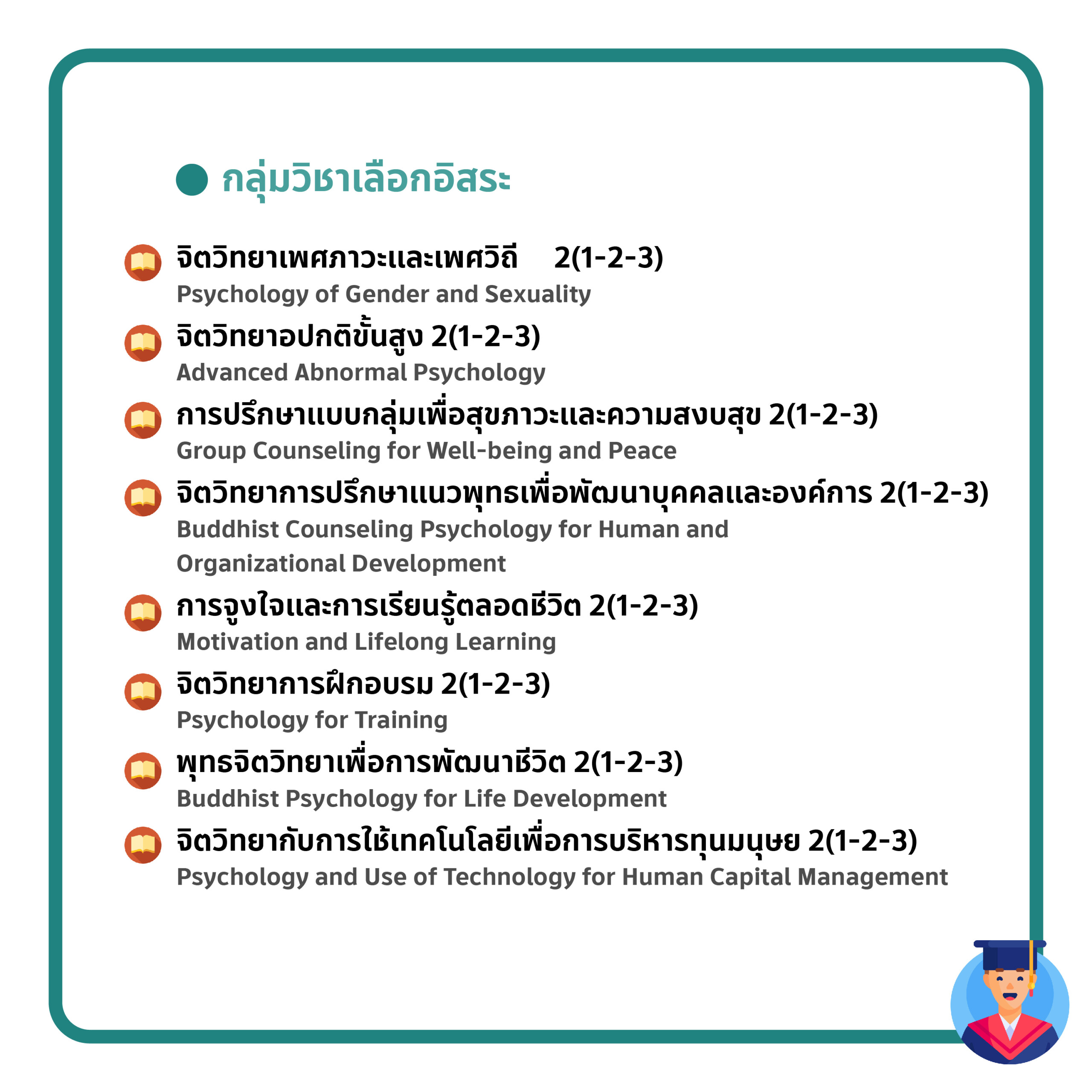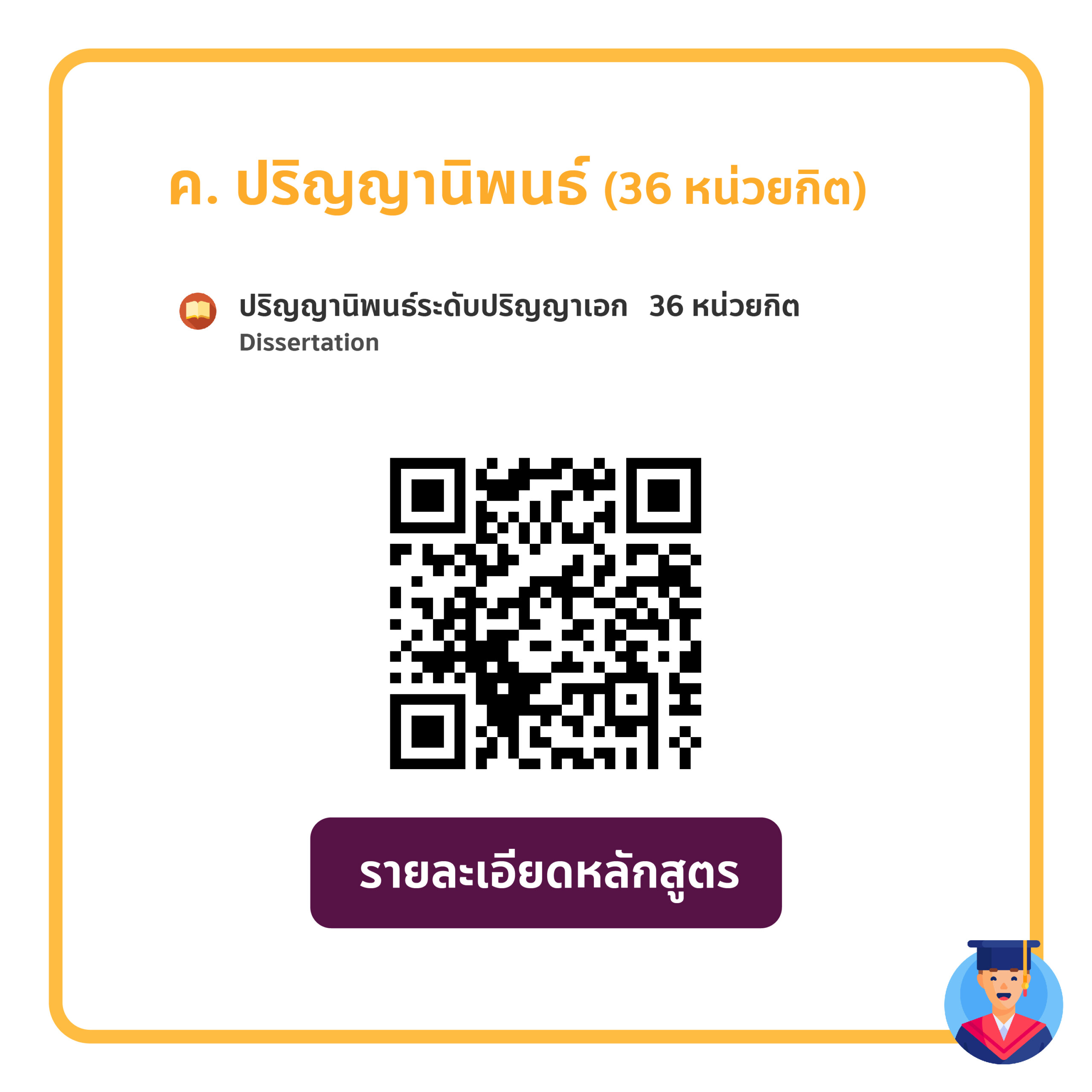 Doctor of Philosophy Program in Applied Psychology (Ph.D. (Applied Psychology))
Credits were granted throughout the course program: Type 2.1 Credits were granted throughout the duration of the program minimum of 48 credits
Curriculum Format: 3-year doctoral program type 2.1
Thai is used, with documents and textbooks in English and Thai.
Student qualifications
Applicants to the Doctor of Philosophy program in Applied Psychology must demonstrate English language proficiency according to the Graduate School's criteria. In addition, applicants must possess the following qualifications, separated by subject area:
Learning Psychology and Industrial and Organizational Psychology
Graduated with a Master's degree in any field of study
Counseling Psychology
Graduated with a Master's degree. Applicants must have a Bachelor's or Master's degree in any of the following subjects: Counseling Psychology Guidance Psychology or Clinical Psychology
Health Psychology
Graduated with a Master's degree. Applicants must have a bachelor's or master's degree in either psychology or health sciences.
Date and time of instruction: This Curriculum will be taught on Fridays from 5:00 p.m. to 8:00 p.m. and Saturdays from 9:00 a.m. to 4:00 p.m.
Early semester, August – December
Late semester, January – May
Summer semester: June – July
Remarks: Students may complete the program in three years and start their thesis in the first semester. Psychology practicum can begin in the second semester of the first academic year under the approval of the Program Administration and Development Committee.
| Credit subjects | Credits |
| --- | --- |
| 1. Mandatory subjects | 4 Credits |
| 2. Elective subjects (Minimum) | 8 Credits |
| – Specialized Elective Courses | 6 |
| – Independent Elective Courses | 2 |
| 3. Thesis | 36 Credits |
| Minimum in Total | 48 Credits |
PROGRAM ADMINISTRATION AND DEVELOPMENT COMMITTEE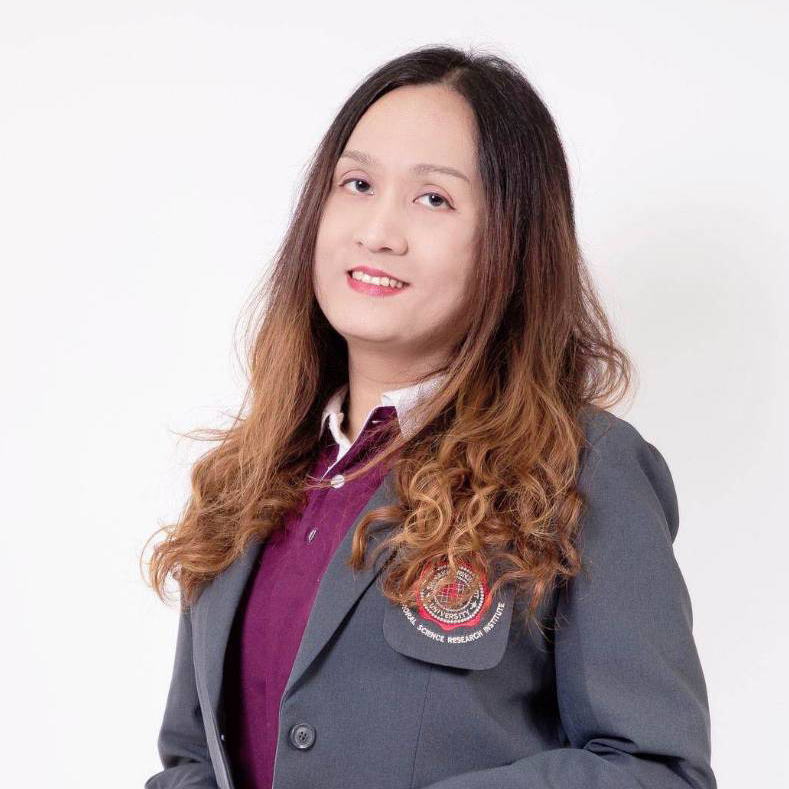 ผู้ช่วยศาสตราจารย์ ดร.นันท์ชัตสัณห์ สกุลพงศ์
ประธานหลักสูตร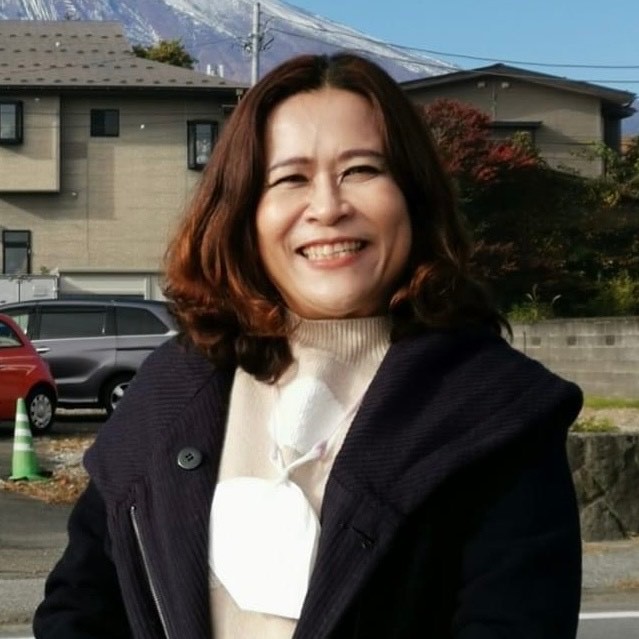 ผู้ช่วยศาสตราจารย์ ดร.อมราพร สุรการ
กรรมการ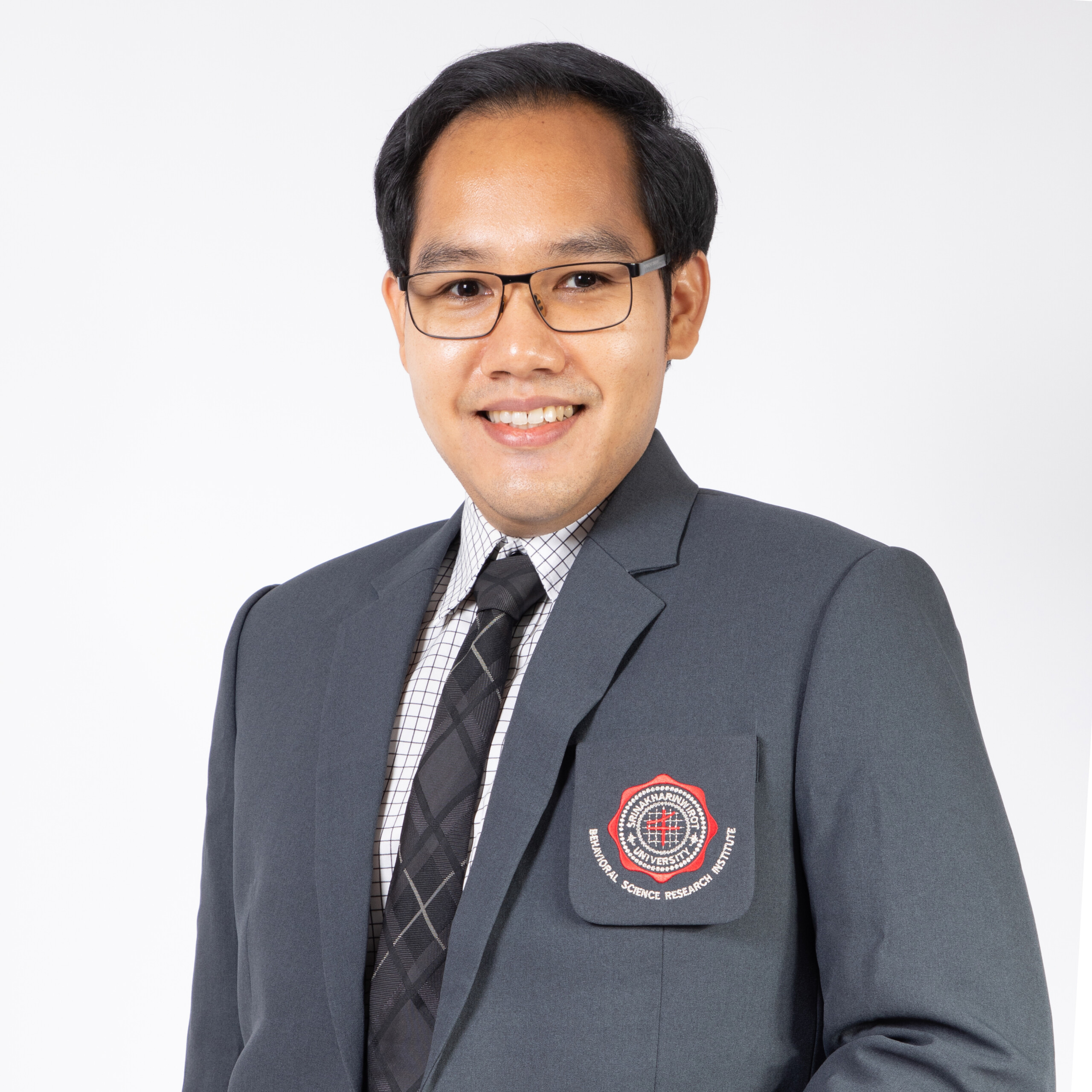 ผู้ช่วยศาสตราจารย์ ดร.พลเทพ พูนพล
กรรมการ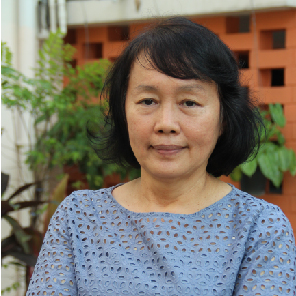 รองศาสตราจารย์ ดร.ดุษฎี อินทรประเสริฐ
กรรมการ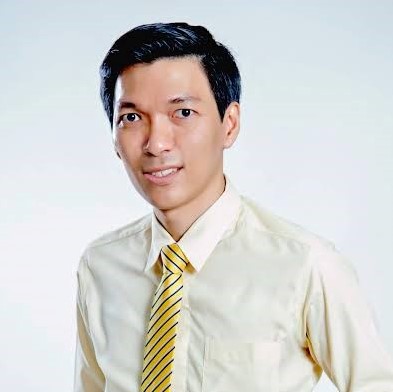 รองศาสตราจารย์ นพ. ฉัตรชัย เอกปัญญาสกุล
กรรมการ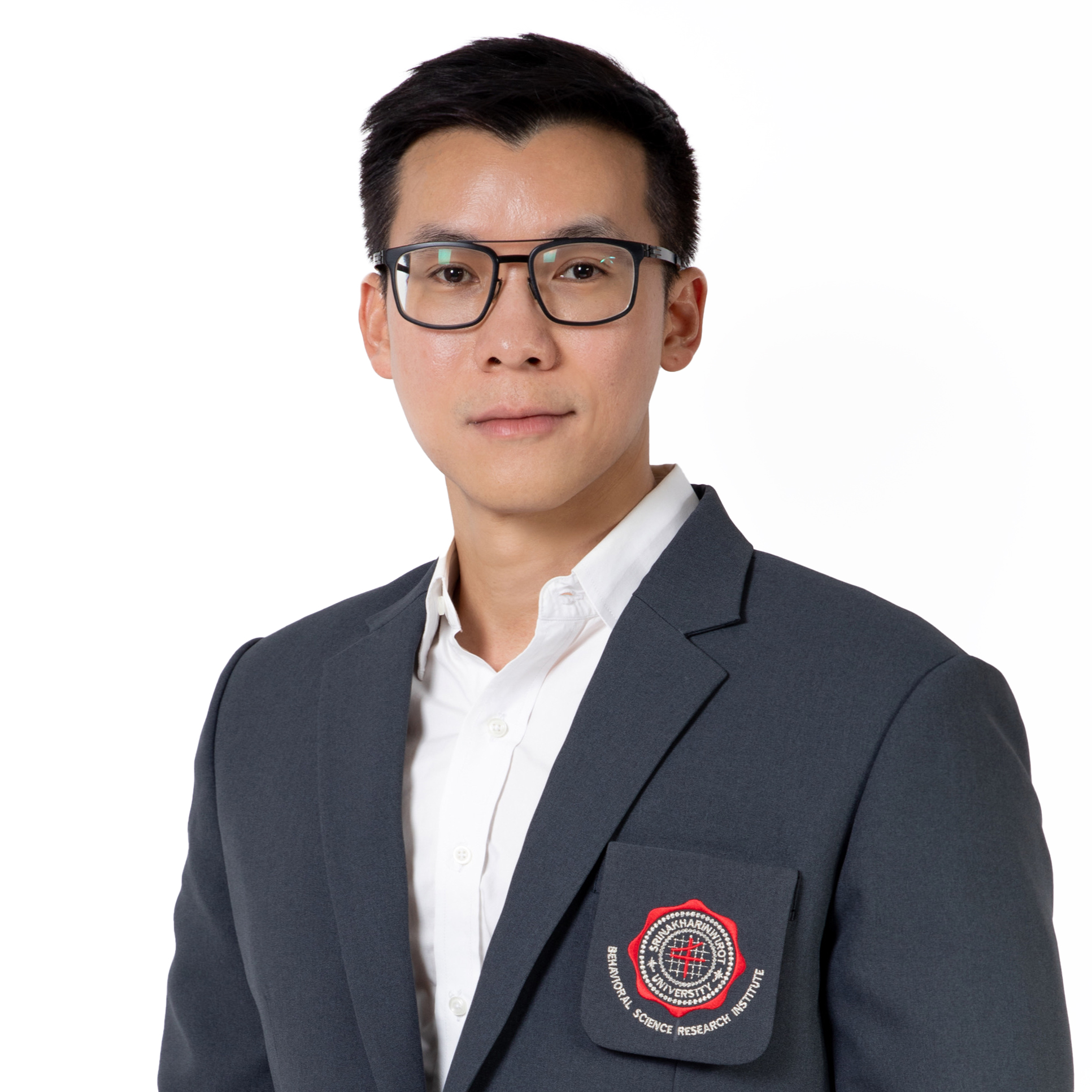 ผู้ช่วยศาสตราจารย์ ดร.ศรัณย์ พิมพ์ทอง
กรรมการ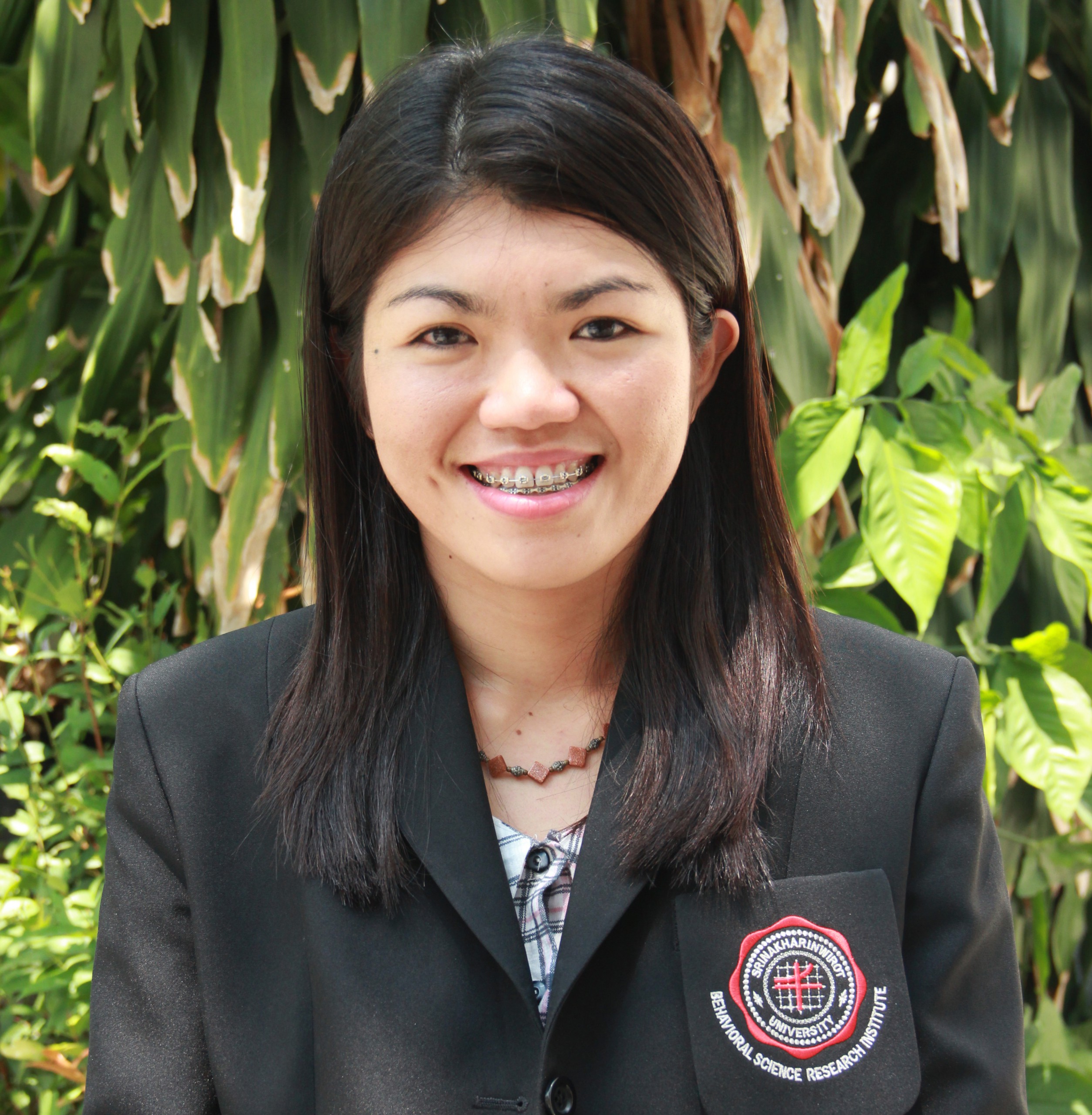 ผู้ช่วยศาสตราจารย์ ดร.สุดารัตน์ ตันติวิวัทน์
กรรมการ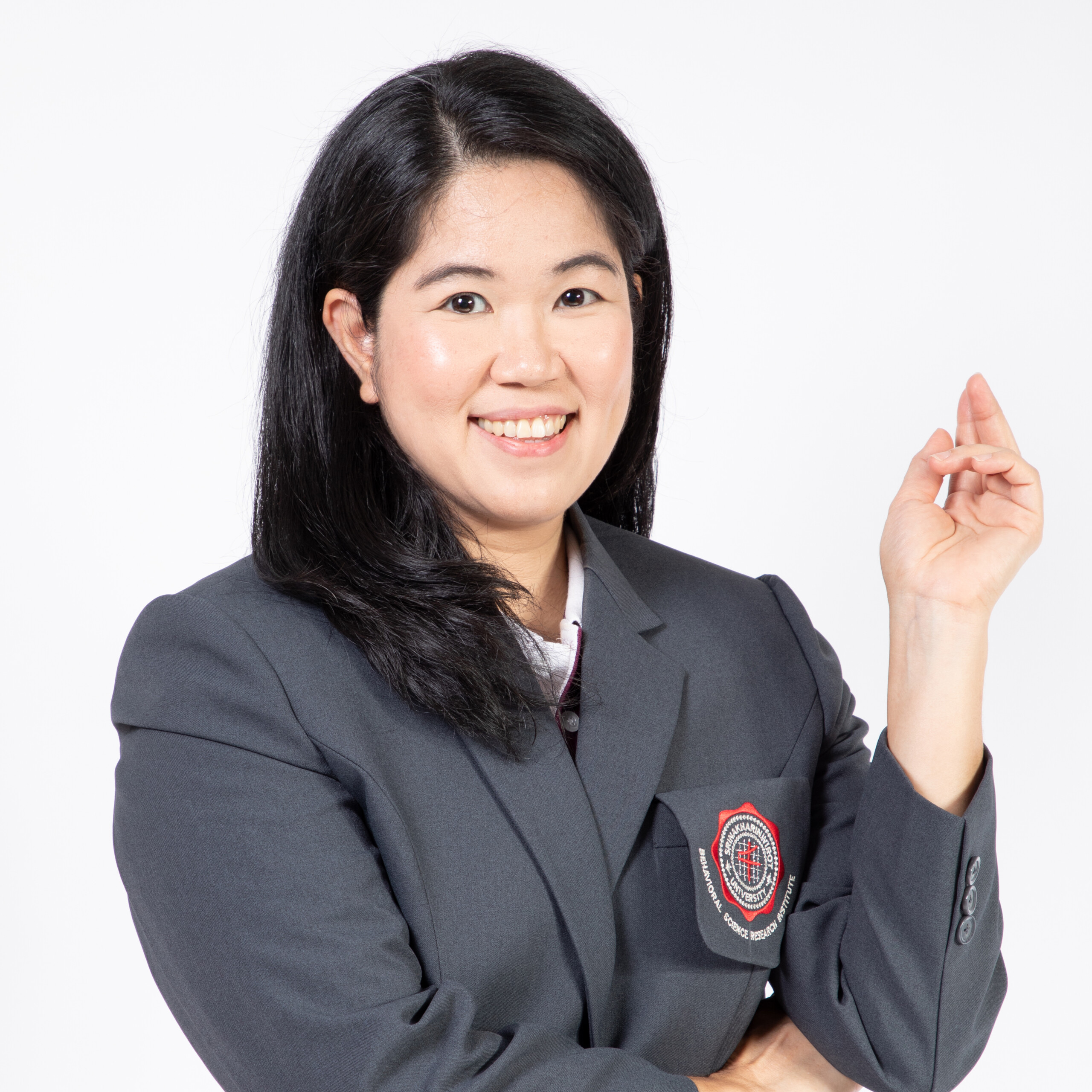 ผู้ช่วยศาสตราจารย์ ดร.พิชญาณี พูนพล
กรรมการ
อาจารย์ ดร.นฤมล พระใหญ่
กรรมการ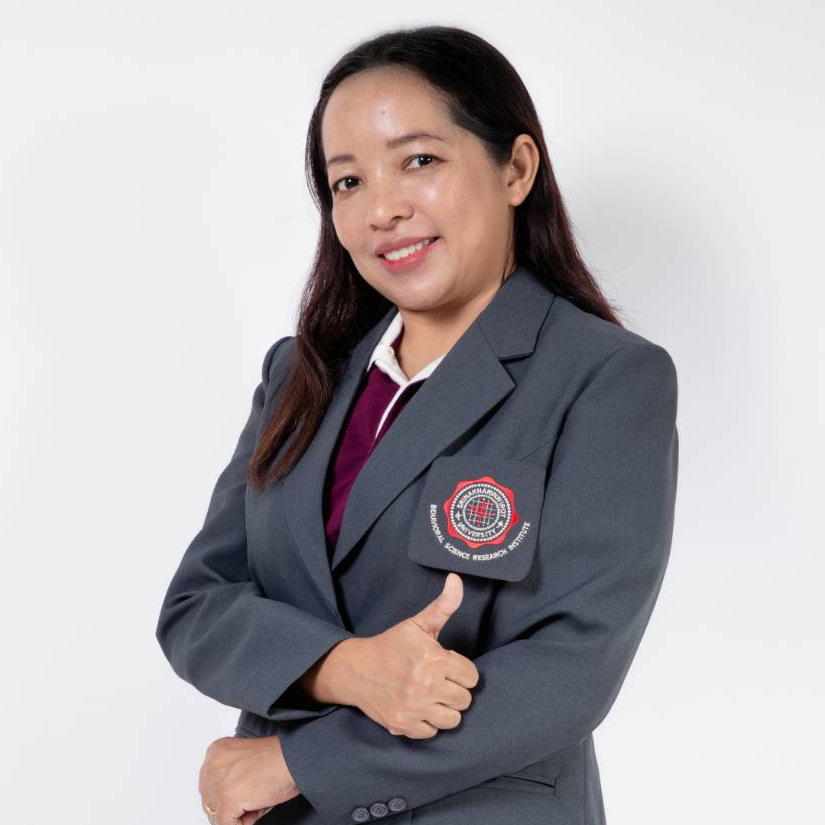 นางกรรณิการ์ ศรีเกตุ
ผู้ประสานงานหลักสูตร
Be capable of working in the positions listed below, both in educational agencies: Governmental and private institutions
Psychology and research instructors and researchers in higher education.
Executives of both public and private organizations engaged in the service industry.
Personnel in public and private organizations specializing in human resources, such as human resource development specialists and training specialists, coaching professional executive-level personnel in the department of recruitment and selection, etc.
Experts in assisting and resolving problems on an individual level and group level.
Psychologists who work in hospitals and organizations are involved in the care/rehabilitation of service recipients with physical and mental health issues.
Freelance regarding independent consultants for professional development with organizations, leader, and follower development training, team development training, learning management, training designer, and psychology training.